A3 Special Folded Leaflets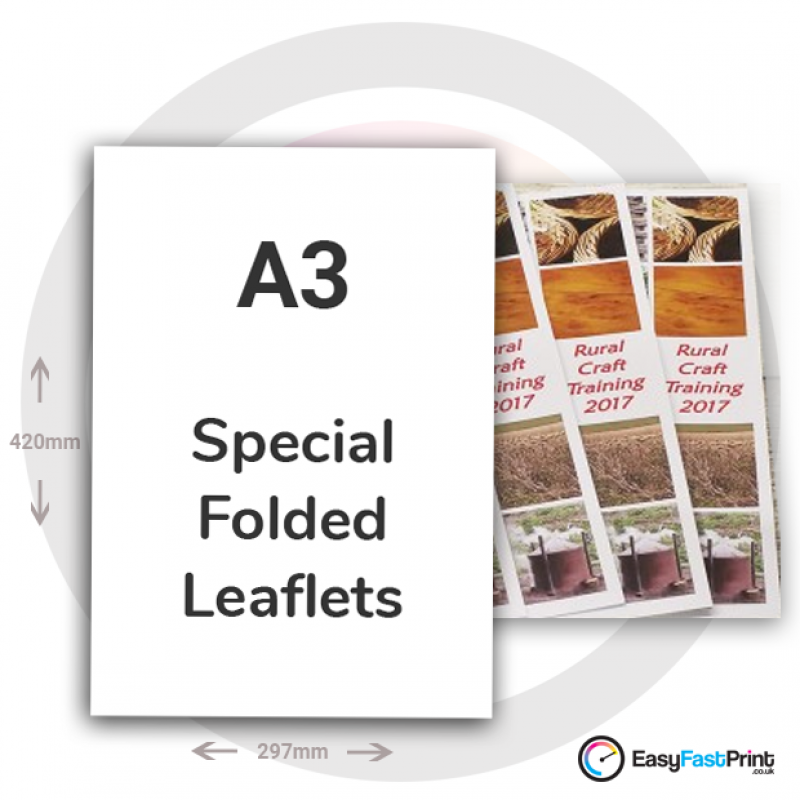 A3 Special Folded Leaflets Printing
When our standard folding options just don't cut it, look no further!
Our A3 special folded leaflets give you the complex folding options needed for more adventurous leaflets.
Ideal for
Guides
Maps
Brochures
Leaflets and Pamphlets
If you have any queries on the folding options please feel free to get in touch for some advice.
(This product is usually VAT zero rated)
Free UK Delivery
All of our products come with fast free delivery and a 1 hour notification time slot, so you don't have to wait around all day. To see our delivery terms, please view the Delivery Information page.
We're here to help
We are always open to requests and should you require your prints done quickly then feel free to drop us a line. We will always do our best to meet your printing deadline.
Call us on 0333 577 2282
Free Artwork Check
Free UK Delivery
Money Back Guarantee
Secure World Pay SSL Transactions
Price (including delivery):
£0.10
Order within the time for delivery on Wednesday 8th DecemberThursday 9th DecemberFriday 10th December
Need them quicker? Call 0333 577 2282
Artwork must be approved before 5pm on the day of ordering
This product has a minimum quantity of 5