A6 Brochures and Booklets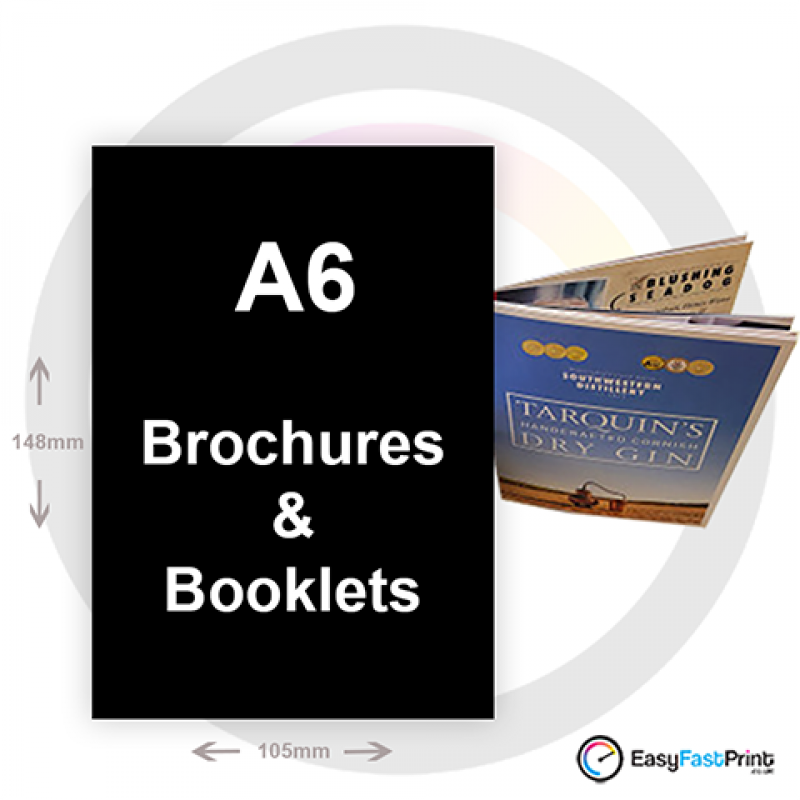 A6 Brochures and Booklets Printing
Our stapled A6 Brochures and Booklets are a great portable option for a variety of uses. The small size lends itself well to pocket guides or instruction manuals. Available in portrait only, they are a great option when size is important.
Give us a call if you need to discuss a tight deadline, we're always happy to help where we can.
Ideal for
Pocket guides
Reference booklet
Instruction manuals
This product is usually vat free
Free UK Delivery
All of our products come with fast free delivery and a 1 hour notification time slot, so you don't have to wait around all day. To see our delivery terms, please view the Delivery Information page.
We're here to help
We are always open to requests and should you require your prints done quickly then feel free to drop us a line. We will always do our best to meet your printing deadline.
Call us on 0333 577 2282
Free Artwork Check
Free UK Delivery
Money Back Guarantee
Secure World Pay SSL Transactions
Price (including delivery):
£0.00
Order within the time for delivery on Wednesday 1st JuneThursday 2nd JuneFriday 3rd June
Need them quicker? Call 0333 577 2282
Artwork must be approved before 5pm on the day of ordering
This product has a minimum quantity of 5