Square (210mm x 210mm) Brochures and Booklets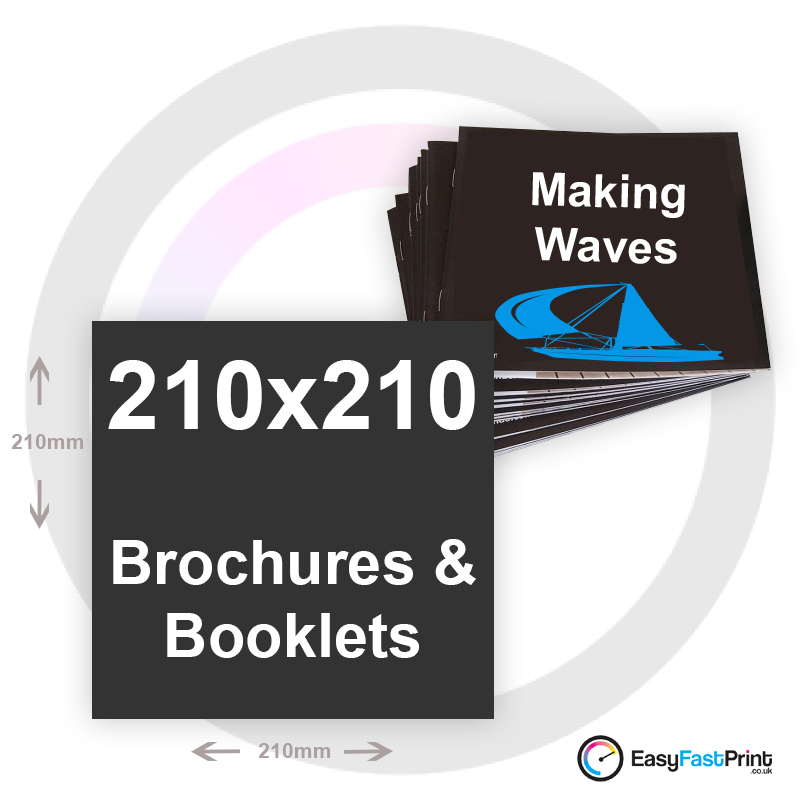 Square (210mm x 210mm) Brochures and Booklets Printing
Square saddle stitched stapled brochures are the same width as an A4 booklet, only a little shorter from head to foot. These booklets are ideal for corporate brochures, and can fit inside a standard A4 envelope for mailing out.
Ideal for
Corporate brochures
Magazine inserts
Newsletters
Instruction manuals
This product is usually vat free
Choose from 8 to 64 pages, with different paper options, all in stunning colour.
​Why not show off your finished brochure with gloss, matt, or deluxe velvet soft touch lamination to the outer cover, for that final nice touch.
This product is usually vat zero rated.
Free UK Delivery
All of our products come with fast free delivery and a 1 hour notification time slot, so you don't have to wait around all day. To see our delivery terms, please view the Delivery Information page.
We're here to help
We are always open to requests and should you require your prints done quickly then feel free to drop us a line. We will always do our best to meet your printing deadline.
Call us on 0333 577 2282
Free Artwork Check
Free UK Delivery
Money Back Guarantee
Secure World Pay SSL Transactions
Price (including delivery):
£18.00
Order within the time for delivery on Wednesday 1st JuneThursday 2nd JuneFriday 3rd June
Need them quicker? Call 0333 577 2282
Artwork must be approved before 5pm on the day of ordering